Welcome to Campus Estates Animal Hospital
Your veterinary hospital in Guelph, open 24 hours a day. 519-837-1212
Make an Appointment
COVID-19 UPDATE:
"We are open, but we are taking new measures to ensure the safety of our clients and our team. We have made the difficult decision at this time to revert back to curbside service only for the foreseeable future. Our focus remains on providing a high standard of care to our patients and their families while keeping our team and the public and healthy. When you call to book an appointment, a member of our health care team will gather your information over the phone and answer any questions you might have. When you arrive at the clinic, please remain in your car and call the clinic. We will continue to keep you updated as new developments arise. You can get updates on our Facebook page. Please do not hesitate to call if you have any questions."
In a time of need, but can't leave your home? We are now offering online consultations!
Televet Services
Your Partner in Companion Animal Health
Excellent Medicine. Gentle Hands.
For after hours emergencies please call 519-837-1214
Campus Estates Animal Hospital in Guelph, Ontario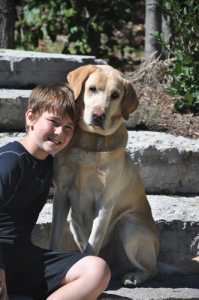 Established in 1992, Campus Estates Animal Hospital is now a rapidly growing veterinary clinic conveniently located in the heart of Guelph's south end community. Since that time we have grown from a one doctor practice to a multi doctor practice, providing health care to a wide variety of species.
Our veterinarians enjoy the variety of animals that we see and are committed to continually learning more. As a multi-disciplinary practice we cater to a wide variety of needs, from general pet health to 24-hour veterinary emergency clinic. Our team of dedicated professionals is on call 24 hours a day, seven days a week, to meet your needs, and ultimately ensure the safety and security of your pet.
We are one of the only veterinary hospitals in the Guelph specializing in the care and treatment of exotic animals, so whether you need care/treatment for your dog, cat, guinea pig, parrot, or iguana, we are here to help. Please stop by the clinic or call us to arrange a time for us to meet with you and your pet(s).
Our Guelph Emergency Veterinary clinic is pleased to provide education to other clinics and to pet owners.
Our team at Campus Estates Animal Hospital is equipped to provide veterinary laser procedures to your pets. 
Here at Campus Estates Animal Hospital we're proud to offer Laparoscopic Veterinary Procedures for our patients.
We specialize in caring for pets of all shape and sizes. Learn more about small mammal health care.
Birds are wonderful and intelligent companions. Learn everything you need to know about keeping your bird happy and healthy.