Community Involvement
Our Guelph veterinarians support our community
As Veterinarians in Guelph, We Support Our Community
The Guelph Humane Society (GHS) has been sheltering and rescuing animals in the Guelph/ Wellington Communities since 1893. Each year the GHS cares for approximately 3000 animals in need. Not only do they provide animal sheltering and adoption services but also provide regular veterinary care and a progressive spay/ neuter program that we are proud to take part in. We are able to provide emergency assistance for the humane society both during daytime hours and afterhours. Campus Estates Animal Hospital typically fosters one or two pets at a time for the Guelph Hume Society. We take on those pets that need a little bit of extra care.
Guelph Cat Population Task Force
Dr. Brown is a founding member of the Guelph Cat Population Task Force. This is a new organization that is looking at the cat population in the Guelph and surrounding area. We focus on the stray cat and feral cat population and are trying to determine strategies to help these animals in our community. Stay tuned for updates as we learn more.

Marbles the bunny was the key for Haviva starting Rabbit Rescue full time in 2001. Haviva realized there was a huge lack of resources available for domesticated rabbits. Rabbit rescue takes in rabbits from surrounding areas and have adopting and fostering bunnies for a number of years.
You can help. If you are interested in adopting or fostering a bunny you can visit Rabbit rescues site and see what rabbits are in need of a home.You can make a donation through their web site – and even shop for your rabbit!
Turtle Haven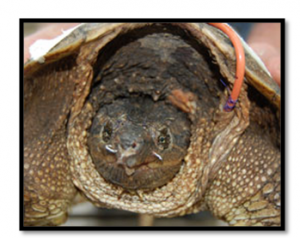 Turtle Haven is a rescue organization for our wild turtle population. Founder Angie, has been helping turtles for the past 15 years. Six years ago Turtle Haven was honored to become an authorized wildlife Custodian with the Ministry of Natural Resources.They have worked with the ministry to help keep turtles safe, however several turtles are injured each year, most often by cars, and this year alone they have had more than 30 native turtles (such as snappers) come through their doors.Another issue for Turtle Haven is painted turtles (turtles from pet stores). These are not native to Ontario, so when they are brought in they are not able to be released to our natural wetlands. This year Angie has had more than 40 red eared sliders come through her door. They are of varying size and age. She has been fortunate enough to have some people that have man-made ponds so that they can be released there, keeping them out of our wetlands. There are just not enough spots to put these turtles, and so most of them live out their lives at Turtle Haven.Tortoises (mostly unwanted pets) have also made their way to Angie. This year she has had six tortoises. And two of them are sulcatas that are now 60lbs each.Below is Jaws. He was driven to Turtle Haven in Kitchener after being rescued from a road in Grand Bend. Three cars had driven over him with the last car clipping his lower beak. Angie brought jaws into Campus Estates Animal Hospital and we were able to wire his upper jaw back together and fix the injury on his lower jaw. We placed a feeding tube in jaws so that he was able to receive his medication and feedings through the tube as his jaw healed. The tube has now been removed and is able to eat on his own.
The Ontario Veterinary College (OVC) Pet Trust is an organization which honours the relationship between pets, their people and veterinary care givers. They do this by raising funds and supporting education. Funding from OVC Pet Trust has led to major improvements in anesthesia and pain control for pets, heart disease and heart monitoring techniques, dermatology and understanding the human-animal bond as well as enhanced the quality of care provided at the OVC Teaching Hospital.
S.O.A.R. – Songbirds Only Avian Rehabilitation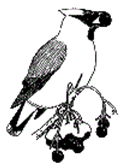 S.O.A.R. is a registered Canadian Charity dedicated to providing quality care to orphaned, abandoned, injured or ill songbirds, and obtaining professional medical care for injured songbirds.S.O.A.R. provides a suitable habitat for rehabilitation and our objective is to return each bird to its natural environment in perfect condition.
T.C.S.P.C.A – Turks & Caicos Society for the Prevention of Cruelty to Animals

Our Support has stretched as far as Turks and Cacios. Dr Brown has had a couple of opportunities to travel to Turks and Cacios and in June of 2013 she went down specifically to help with the local TSPCA.The goal was to help the locals, and see patients that needed medical help, from heart worm and tick infestation to skin disease. She was also able to help support the local spay/neuter program."It was a wonderful experience and I feel fortunate to be part of such a caring group" – Said Dr. BrownYou can visit their website.
Local
Campus Estates Animal Hospital also supports our local schools, charity events and sponsors sports teams in our community, including: Guelph minor hockey, Backstage Dance and Guelph Soccer.